What can I do for you?
If you have an idea, I can make it happen for you online. From simple static pages to easily manageable Content Management Systems to full scale ecommerce websites, I can give you what your project requires. With a strong background in marketing and design, and 15+ years designing and building great websites, I have the skills to make your ideas work for you on the web. Additionally, after your new site is live, I will show you how to maintain and update your own site. You will have all the necessary skills to make routine updates and content changes. And should your needs change in the future, I am always available to make the larger modifications and functional changes for an additional fee.
Static websites
Custom content management sites
Ecommerce
Website Design
We all know how important it is to make a good first impression with your customers. That is why I will work with you to develop a unique website that represents your brand accurately and is something you are proud to have represent you. Great design is more than flashy pictures and pretty colors. I focus on accessibility and good user experience to deliver your message in an attractive, easily understood way. At the beginning of the design process, I will meet with you to discuss your ideas and requirements and fold those in to your custom design. You won't receive a "cookie-cutter" website.
Great user experience
Accessability as well as beautiful design
No "cookie-cutter" websites
Easy to navigate and find information
Website Development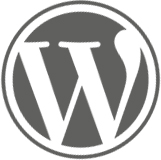 After you have approved of your custom design, I will build your site using the most appropriate SEO friendly technology to meet your unique requirements. I specialize in creating custom WordPress themes. If this is the best fit for your project, the WordPress CMS will allow you to take full control over your site once the development is complete. Adding, removing and updating pages and content to your own website will be easy. After a small bit of training, you will be able to get new content in front of your visitors quickly and when you want.
SEO Friendly
Easy to maintain and update
Custom WordPress themes
Get new content in front of your visitors quickly
Responsive design for mobile devices